Unique Perspectives on Genius, Entrepreneurship, and Purpose from a Hand-Picked Group of Savvy Entrepreneurs, Answering The Questions:
What Distinguishes Normal Ideas from 'Genius' Ones?
Is it Possible that Everyone Has a Genius Inside of Them?
Why Do These Ideas Work So Quickly for Online Entrepreneurs?
How Do Mentors Help Us to Succeed in Life and Business
These questions and more are discussed in great detail with some of the most savvy and innovative entrepreneurs in the Genius Hour interviews.
Connie Ragen Green here…
Introducing: The Genius Hour Interviews:
Over Twenty-Two Hours Of Insight Into
The World Of Business And Entrepreneurism

Who Am I And Why Should You Listen To Me?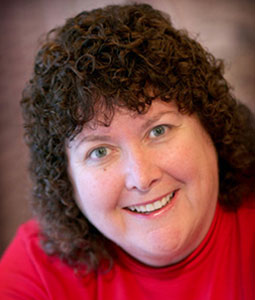 Have you ever thought about why some people seem to find the game of life mostly intuitive, while others struggle and still never seem to get ahead? Recently it was revealed that Steve Jobs sought out thought leaders regularly from an early age in his quest to have many of his deepest questions answered, and that once the Walkman became available he listened for hours on end to interviews with people from all walks of life.
My name is Connie Ragen Green and my background is that of a school teacher and real estate appraiser. For more than twenty years I toiled in the classroom by day and drove the streets of Los Angeles going from one appointment to the next at night and on the weekends. In 2005 the bright light finally came on and I left that world behind. Within eighteen months I had replaced my previous income and gone on to keep growing my business as an online entrepreneur. Now I'm a bestselling author of more than a dozen books, an international speaker, and teach people on six continents how to build a business they can run from their home computer.
When I went back to visit the school where I used to teach it was as if I had landed on a different planet. Even though I had spent years walking the halls and the grounds it was all foreign to me. I was the same person, or so it would appear, yet my mind had completely transformed in the few short years since I had been a teacher there. Could it have been related to what I had filled my thinking with since deciding to change my life completely?
Growth And Change Can Be Challenging At Times
It took me years to get up the courage to resign from my teaching job. I gave myself lots of valid excuses, like the fact that I would no longer receive a paycheck each month, and many not so valid ones, such as not feeling like I was smart enough to do something else at my age. It wasn't until I started listening to interviews of successful people that my thinking began to shift.
In 2005 I attended a seminar in downtown Los Angeles on how to have a 'millionaire mind'. At the end of the event I had the opportunity to purchase a huge notebook filled with CD interviews of people who had spoken at this event over the past few years. I took that notebook out to the car and began the process of going through each one of them. I would listen to these people share their knowledge, ideas, and expertise faithfully on my way to and from work and while I was out doing real estate appraisals. It was when I was listening to around the fiftieth interview that everything began to take shape in my mind.
Now It's Your Turn
Changing your life by listening, learning, and incorporating new ideas and concepts into the deepest recesses of your mind and way of thinking is an amazing process. Many of us have done this subconsciously and only years later thought about the correlation between hearing and acting upon what we heard. Here I have assembled an incredible group of people to share their insights with you for this very purpose.
Each conversation has been done 'interview' style, and during the approximately 750 minutes (that's about twelve and a half hours) you will hear people from around the world, with a variety of backgrounds and experiences who each strongly believe that we all have a genius inside of us. This genius manifests itself in different ways and in its own time, but the end result is that we all gain strength and wisdom from others we resonate with.

Imagine What Your Life Will Be Like
Once You Begin To Listen
I invite you to join this program and begin listening to the Genius Hour Interviews as soon as possible. I promise that you will be forever changed as you hear what they each have to say. They have also shared details of what they are doing in their businesses currently, and you will be able to follow up with those who intrigue you or pique your interest. You'll begin and end each day feeling better than ever before, with a renewed focus and clarity as to what you would like to achieve. You never know where the Genius Hour Interviews could lead you in the future.
When you purchase the Genius Interview series you are receiving the combined wisdom, insights, and experience of all of our geniuses. This includes…

Separate interviews with almost thirty entrepreneurs
The single, pivotal event that led them to entrepreneurship
Available as mp3 audio files to download, or listen through your computer
Why Mentors are so crucial to everyone's life success
Their specific advice for you if you want to make big changes as well
Your entire investment is the Genius Hour Interview Series is only twenty dollars. For less than the cost of a half dozen frappuccinos from Starbucks you can have full access to all of these recorded interviews. I think you would agree with me that your investment here is nothing compared to the value you will receive.

And, if you are not satisfied in any way, please contact us immediately for a complete refund, no questions asked. Our motto is 'If you are not 100% satisfied I want to reimburse you with 100% of your money back.'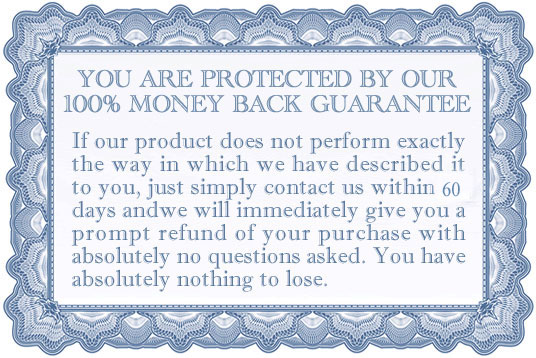 To Your Great Success!
Connie Ragen Green